Group President
Dave Jones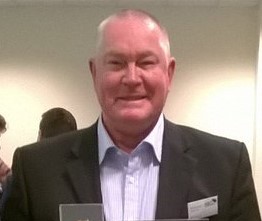 Group Chairman
Rob Knowles
Mr Rob Knowles has over 40 years' experience of workplace organisational development & leadership. Rob works with business leaders to design & deliver a blend of innovative programmes and practical sessions designed specifically for their business/industry/sector/team. Rob helps businesses to:
● Truly understand and solve the people issues (behavioural) affecting their business.
● Develop & create safe responsible high performing teams
● Helps business leaders get more from themselves and their employees through bespoke business coaching packages.
● Get to the heart of problems and develop practical, people-based solutions.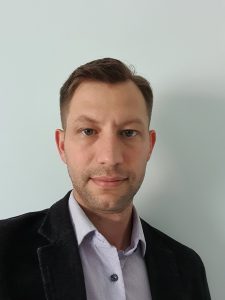 Media / Website Co-Ordinator
Phil Last
I currently work as a Health, Safety and Environmental Officer for PD Ports Group. I started my career working in operational roles within the Ports and Logistics industries, before undertaking specific health and safety studies and currently hold the NEBOSH Diploma.
I got involved with the North Lincolnshire Health and Safety Group in 2012, as I believe it is a great forum to share health and safety information, knowledge and advice and to network with like minded peers from around the region.
I currently maintain the Group website and assist with general running of the group and organising events.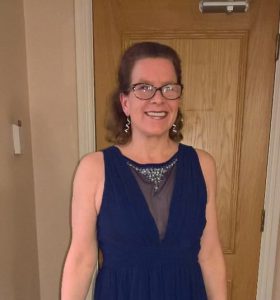 Group Treasurer
Emma North
I started working for Consolidated Land Services (now PD Ports) in 1997 and over the years became more interested and involved in Health, Safety and Environmental aspects of operating the site. As part of my continual professional development I attended the North Lincs Health and Safety monthly meetings to gain further knowledge.
In 2014 I was seconded to the Health and Safety Department, six months later I was offered my current role of Health, Safety and Environmental Officer, during this time I undertook the Nebosh Certificate and gained the qualification.
I officially joined the North Lincs Health and Safety Group committee at the AGM  in 2015 where my role was the Assistant PR/Events Co-ordinator which I held until 2018 before moving into my current role as the Group Treasurer.  In additional to managing the groups' finances, I assist the rest of the committee with the annual events programme but specifically organise the Annual Awards Dinner held at Forest Pines.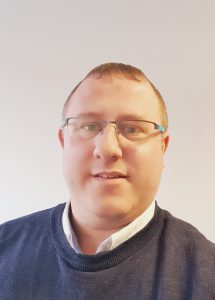 Non-Executive Committee Member
Phil Crawford
Based in Hull, Phil currently works as the Health, Safety, and Quality Manager for Precision Stevedores, a joint venture between RMS Ports and Jenkins Shipping.
Phil works collaboratively with businesses in and around the Humber region to promote and deliver high levels of safety and efficiency within the Ports & Logistics sector. Over the last 20 years, Phil has worked for some of the UKs largest Port operators in an array of operational and management roles.
Phil has been attending the NLHSG for circa 10 years, and has found the group to be a fantastic place to learn and develop, and speak with like-minded people wanting to make a positive impact on their organisation.  Wanting to become a more active participant, Phil officially became part of the committee in 2019 assisting and supporting the group.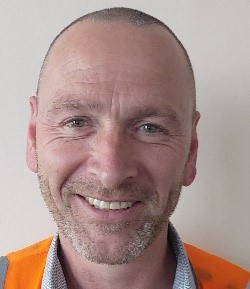 Non-Executive Committee Member
Jason Craig
I currently work as a Health, Safety and Wellbeing Practitioner with the OMNI-PAC Group (formerly Moulded Fibre Products) at Flixborough, Scunthorpe. I have worked within the H&S industry for over 10 years gaining experience in many sectors. Prior to this my background is within the electrical industry being a time served electrician and working for Corus/British Steel as a maintenance electrician in both the high voltage department and rail manufacture.
I have also worked within the further education sector as an NVQ assessor looking after electrical apprentices, this is where my journey into the world of H&S began and led me to my current employer.
I have been involved with the North Lincolnshire Health and Safety Group via my previous employers attending the many monthly meetings and a couple of years ago decided that I would like to be a more active member becoming a Non-Executive Committee Member providing assistance as required. This is a fantastic group who support many local businesses providing information, advice, and support with regards to Safety, Health and Wellbeing.
We look forward to welcoming you to the group.
We have a number of vacant positions on the Committee, if you would like to volunteer to help run the group, then please get in touch using the contact us page!